NEW! NEW! NEW!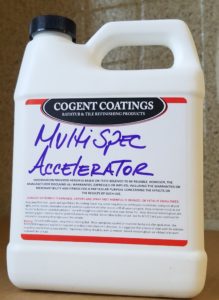 NEW! NEW! NEW!
Cut your multi spec dry time by 80% with Cogent Coatings  Stone FX accelerator/conditioner.
Spray your Clear Coat in about 30 min!!!
Add 4-6 ounces per quart and experience multi spec the way you always wished it would be !!!.
Improve spray-ability and uniformity with this amazing additive.
Available in quarts and gallons…