Bathtub refinishing training classes

Painting A Bathtub
Painting a bathtub is the process by which a skilled technician applies a specialized coating such as cogent coatings to a properly prepared bathtub, tile, counter top or any other hard nonporous surface. This process extends the useable life of the surface It coats while providing a beautiful long lasting easy to maintain shine.
Cogent Coatings is the leading manufacture of bathtub refinishing coatings. Our specially developed coatings are designed for bathtub refinishers by bathtub refinishers to give you the most durable and long lasting finish on the market to date. You can be sure that your customers will get long lasting satisfaction from the service you provide
Have a coatings idea? Great! Any and all suggestions are readily accepted and implemented into our products so that they serve you better.
Since 1997, Cogent Coatings has been the leading the industry in high performance coatings for the Bath tub, Tile & Kitchen Countertop Refinishing Industry. With over 19 years' experience and hundreds of thousands successful services, you can be sure that you are applying a quality service product.
In addition to manufacturing the finest Bathtub and Tile refinishing materials for the professional refinishing industry, we also offer the most absolute all-embracing and exhaustive training programs for those choosing to become professional Bathtub and tile re-finishers. In fact, according to Entrepreneur Magazine, bathtub refinishing has been listed as one of the top 10 best entrepreneurial businesses to enter into. With a growth of 14.4% over the last year.
If you are interested in the products and services that Cogent Coatings has to offer a professional re-finisher, please contact us to discuss what options would work for you. Our instructors have successfully trained 100s of individuals of all skill levels in refinishing. Flexible classroom and personalized 1-on-1 instruction is available to meet your needs. So feel Free to contact us for further info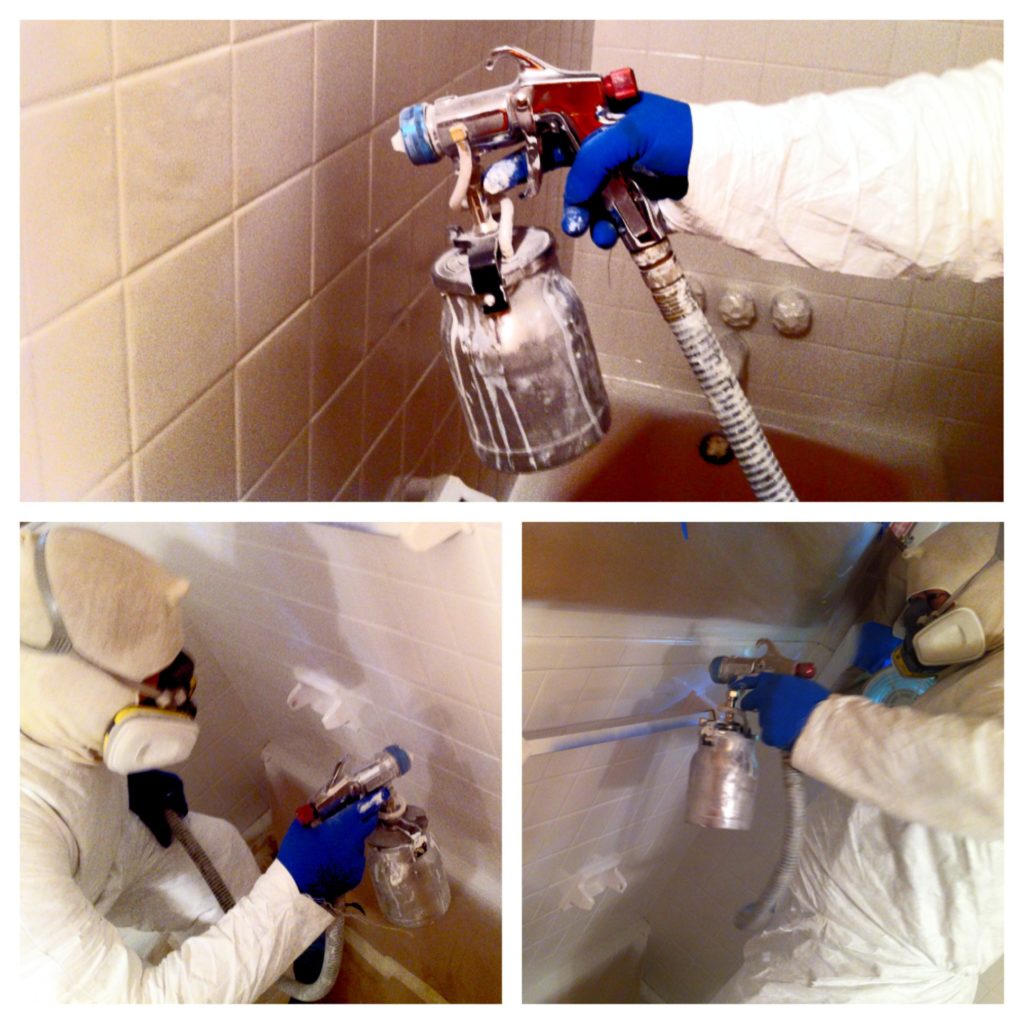 $3995.00
Bathtub Refinishing training Program from the professionals at Tub Klass LLC. Hands-on training from the best in convenient weekday classes!
-There is a whole lot of money to be made and the best part is you can make your own hours!
-Just think, every house has a bathtub in it, and every bathtub is MONEY in your pocket
-Be your own boss and earn as much as $100.00 per hour or more.
-This is a fast growing trade that rewards big payments.
These Bathtub Refinishing training Programs Make all the difference !!
—————————————————————————————————
– Easy to sell jobs– Bath Refinishing saves homeowners 80% or more over a replacement.
–Great Flexibility– You will decide when to make your appointments!
–Incredible Money– Earn as much as $100.00 per hour or more!
– Versatile Market– Commercial, Hotels/Motels, Residential, Retirement Homes, etc.
Save Money When You Buy Your Equipment From Tub Klass LLC.!
       If you decide to purchase our second option, you will have the opportunity to purchase equipment and supplies at a huge discount. This option includes all the instruction, tools, supplies and onsite support we will also assist you in getting your home improvement contractor's license* .Our supplies are sold to you at such a discount that you are pretty much training for FREE!!!
*Home improvement contractors license is not guaranteed and will require additional funds payable to the state. 30-90. Days to complete.
Our class consists of
Learning to refinish multiple tubs
An easy to follow step-by-step manual included
Techniques that will significantly boost your profit
Marketing tips and strategies
Students receive a certificate of completion of our program as a trained professional.
Expert advice of the business is just a simple phone call away; even when you're on the job!!
More Things To Consider…
The other plus is that you would almost certainly have little if any competition in bathtub refinishing. Just check out your local yellow pages and online. Odds are you won't find a competitor anywhere within 100 miles of where you live. Many people would love to be able to have their bathtubs refinished rather than replaced. This is because the cost of refinishing versus replacement is rather great.
So if you are good with your hands and would like to earn a rewarding living, or even a full time career that will take you as far as you want to go, then a Bathtub Refinishing Home Business could be just the ticket you need to start living life on your own terms!!!
click here ↓